UgaoGreen Moringa Powder
100% pure, Healthy, and fresh
We are bringing farm fresh Moringa powder to your doorstep.
The superfood is packed carefully to preserve its goodness and freshness, so that you reap all the benefits and stay healthy, active, and beautiful.
Buy our Moringa powder with confidence as it contains zero preservatives and 100% healthy nutrients.
Moringa oleifera is a plant, also called miraculous plant is native to Pakistan and India but also grows in Asia, Africa, and South America.  
Moringa leaves and seed oil is used to treat and prevent various illnesses including mental disorders, cardiovascular illnesses, muscular and bone problems, etc. It's great to bring life to your skin and hair—making them youthful and shiny. 
Why Is Moringa A Superfood?
Wondering how Moringa is different and nutritious from other foods such as veggies, milk, meat, and beans? Let's dive in to see the benefits of this miraculous plant.
Full of nutrients, vitamins, and minerals
Moringa oleifera leaves are rich in minerals such as calcium, magnesium, potassium, zinc, iron and copper. (1)
Each vitamins are present in moringa like vitamin A, B, C, D and E. Studies proves that moringa leaf powder gives you
The Moringa plant is known as a superfood as it contains 92+ vitamins and nutrients, 46 antioxidants, and 18 amino acids (protein).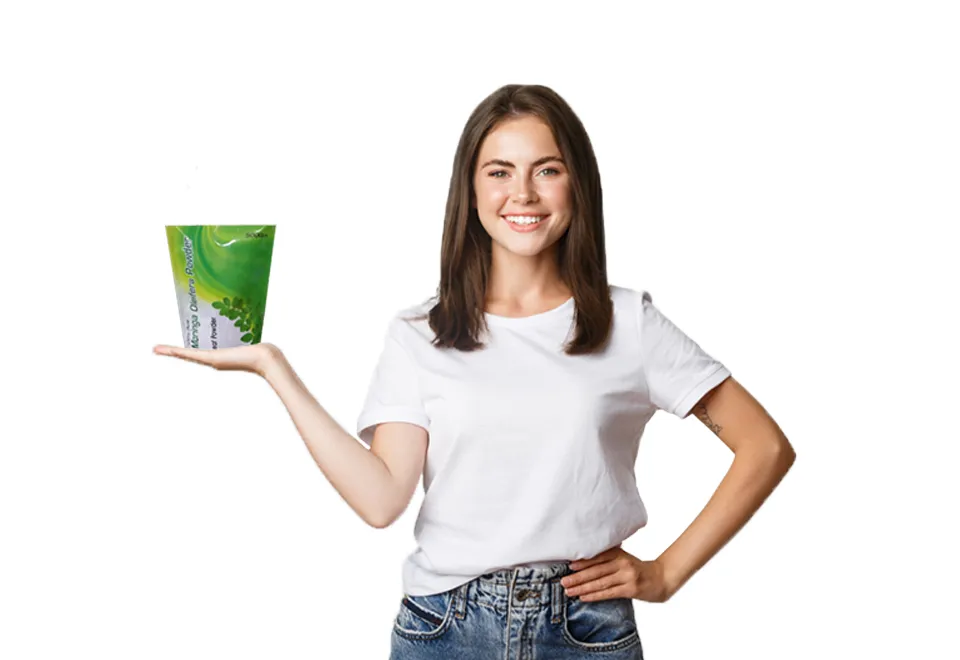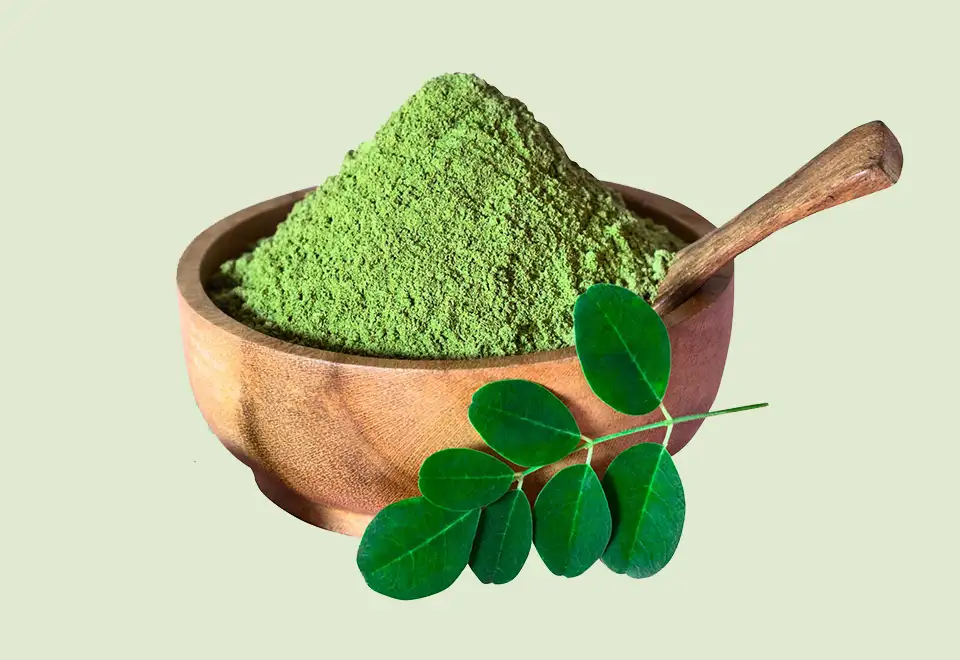 Additional Benefits of Moringa Powder
Frequently Asked Questions
Are You Ready To Improve Your Health With Moringa Powder?
We ensure that you get purest, 100% healthy, and hand-picked Moringa powder with great taste at your doorstep—to keep you healthy, beautiful, and fit. Give it a go and you'll not regret it.
We have launched an online qurbani shop to distribute:​